We all have seen highs and lows for cryptocurrency in the stock market, but this is a high time when we must pay attention to this. Investors need to know about the reasons for disastrous crashing. We can predict that it will come back stronger. It raises questions about whether it will ever gain the value or not. Here we will let you know why is crypto crashing and will it recover? Let's get started.
How Can Cryptocurrency Crash Affect the Market?
Cryptocurrency prices have been down many times throughout the year. It has left the worst impact on the market, where Bitcoin fell nearly 67%, according to Coinbase. Its current value was $19,587.35, roughly 70% less than November 2021 high of $64,912.20 per coin. Other altcoins follow bitcoin pricing trends, and the global market has dropped a maximum of 60% in the past year from $2.3 trillion down to $900 billion.
The 50% rise from $800 billion to $1.2 trillion between June and August 2022 seems significant. We all have come across to this that the cryptocurrency market is volatile. The market has ranged lower since August that reaching the current value of $900 billion. Cryptocurrency is volatile because it has no backing from any currency. Price fluctuation is based on investors speculating whether they will fall or rise.
Cryptocurrencies were designed for money and banking systems that centralized the power away from the person. We transfer the money with Third Party Company, and here are some drawbacks to handing over control of your funds to a third party. There are chances of:
Loss of Control
Security Risks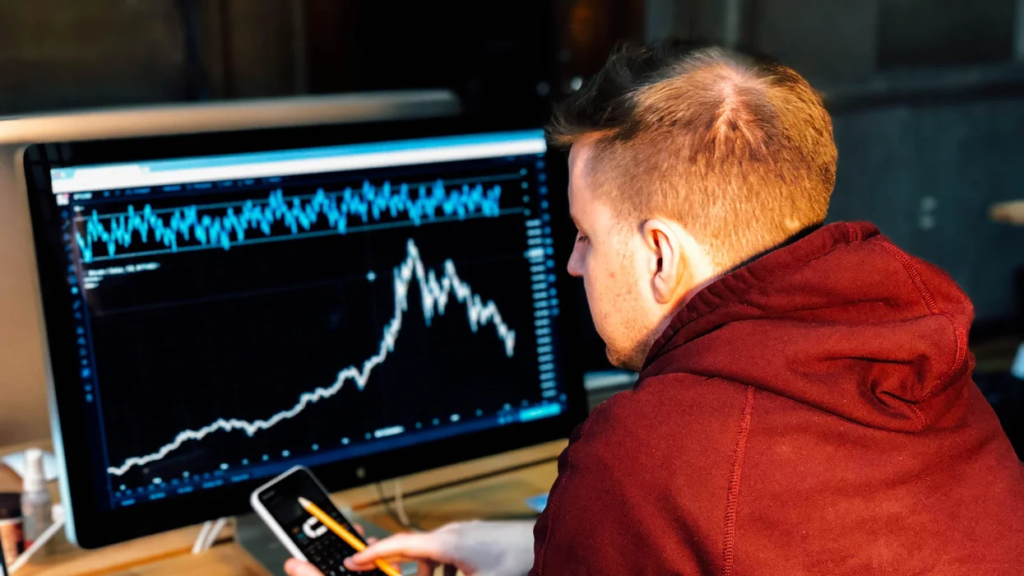 Crypto Crashing Key Reasons:
Several events occurred in crypto markets, which caused the crash. Every Individual is unaware of these reasons because it could bring you back to the earliest time.
Here are the following reasons for crypto crash:
High Inflation
We have seen the increased cost of groceries and other essential items, pulling out the interest of investments. Investors have sold their digital assets. Major cryptos like bitcoin and Ethereum haven't functioned successfully in the past six months as inflation is continued to increase. Cryptocurrencies live up to expectations as inflation elevation can overheat the economic scenarios.
Lack Of Liquidity
When investors liquidate a large portion of their assets for the overall liquidity of markets, it occurs when crypto exchanges and platforms lack the cash or convertible assets to help users finance their transactions.
When users cannot trade, they convert their digital assets due to a lack of liquidity. It indicates bankruptcy. According to cryptocurrency experts, "Big institutions can't trade small coins. It helps to wind up the upsetting markets." When an investor sells significant amounts of crypto, it can flood the market.
Crypto Regulations
Do you know china banned crypto mining? There are some regulations that every crypto expert needs to follow. Miners are paid in cryptocurrency, which means governments come across mining through different regulations, then overall prices of cryptos are declined.
These implications for crypto investors could be the biggest breakthrough, but we have already seen a significant decline in the hash rate network. This is the number of calculations that can be performed per second. When prices decline, the hash rate also drops, there are following crypto regulations:
Sales regulation
Securities lawas
Promotion and testing
Ownership and licensing requirements
Mining
Border restrictions and declarations
Money transmission laws and requirements
Crypto Security
Whatever transactions we make, the security factor is essential. Blockchain and network security are other factors that cause a crypto crash. It is similar to regulatory disruptions. If there appeared to be a security flaw in bitcoin, it could affect the hash rate and overall price.
There are chances of a crypto security breach with such implications. Value of cryptocurrencies is driven by investor sentiment. The challenge for investors wishing to hold cryptocurrency is the limited supply.
Crypto volatility
Cryptocurrency investors need to tweet and cause an inflow of capital. We know it's impossible for investors, but traders can use this coin type to move in and out of other crypto positions. We have seen this happening with Elon Musk who was supporting Dogecoin. This is due to the value of asset class which was totally based on investor sentiment and lack of liquidity.
Correlations With Stock Market
Crypto markets have become more tangled with other traditional markets. In some people's views, crypto has a high correlation to the stock market. Crypto market's 45.3% plunge year to date through May 12 compared to a 17.5% decline. Crypto crashes are part of the crypto investment, where investors must determine their time frame for holding digital assets and correlations with the stock market.
Terra Luna Crash
Cryptocurrency crashes could become several incidents where terra is a stablecoin designed to minimize the volatility in the crypto industry. We must fix value over time and other stablecoins; terra wasn't attached to a stable asset such as dollars or gold when the valuation of Luna Shrunk increased from about $80 at the beginning of the month to less than two cents. Investors wanted to transfer the cryptocurrencies with third-party institutions to own wallets.
Do We Need to Invest in Cryptocurrencies?
Cryptocurrencies are highly investment tools. If you have a high-risk tolerance, starting with a few cryptocurrency percentages would be a good idea. Make sure you have figured out the overall budget and high interest.
People who want to protect their cryptocurrency investment should get industry experts' help. Volatility is normal, so don't get panic. Although it could be a high-risk investment, significant drops can be incredible gains. Always go for the right plan and consider a buy-and-hold investment strategy.
We need to invest in cryptocurrencies because:
Easier to get started
Diversify Portfolio
Rapid Investment
Transparency in transactions
Informed decisions for online communities
Equity Potential
Long tem store value
Will Crypto Ever Recover In 2023?
The crypto market has been through a significant decline in 2022. It was more than 70% from November 2021 by the end of November 2022. FTX crash pushed the market dip lower. The crypto market will recover because it has suffered a significant loss in the past few years.
We all know the crypto market is volatile, and a major increase follows significant price reductions. With the growth of crypto and blockchain, cryptocurrencies reduce the need to use debit and credit cards to make payments.
Frequently Asked Questions
Will the crypto market crash recover?
If you invest in a low-price project, there is no doubt you will make a profit, especially by buying coins like D2T, TARO, IMPT, and RIA.
Is crypto going to recover in 2023?
The crypto market suffered throughout 2022. With a market crash early this year, it's safe to say that the market will have a fresh start in 2023.
Which crypto will boom in 2023?
SOL's supply of 342 million tokens continues to provide market-leading support to DeFi solutions. There will be excellent scope for the value of SOL.
What happens if Bitcoin goes to Zero?
If crypto goes below zero, it means the crypto's value has dropped and is worth less than nothing.
Conclusion
These are the few reasons we have mentioned why is crypto crashing and will it recover? The crypto market is volatile, which has increased the investment risk. Blockchain technology has come forward faster and cheaper with greater security and transparency.